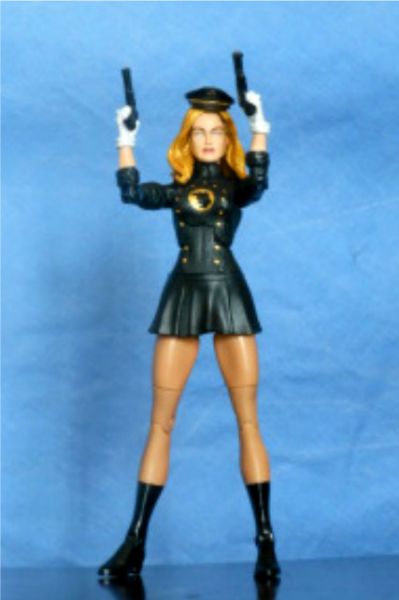 First, thanks to ACCustoms, it was his version of Zinda that inspired me to do her myself.

Started out with DCUC Raven's body. Switched her skirt with Supergirls. The sleeves, chest piece and collar are all sculpted on. Her gloves are from a DCUC Stargirl.

The head is Supergirl with Donna Troy's hair. I started out painting it yellow, but wasn't happy with it, so I painted over that with a think coat of gold. After that I sprayed the hair with some Dulcotte. I really like the blonde sheen it has. The hat is from a Blackhawk mini-mate. The guns are from Captain America Movie Nick Fury. Hope you guys love her as much as I do!