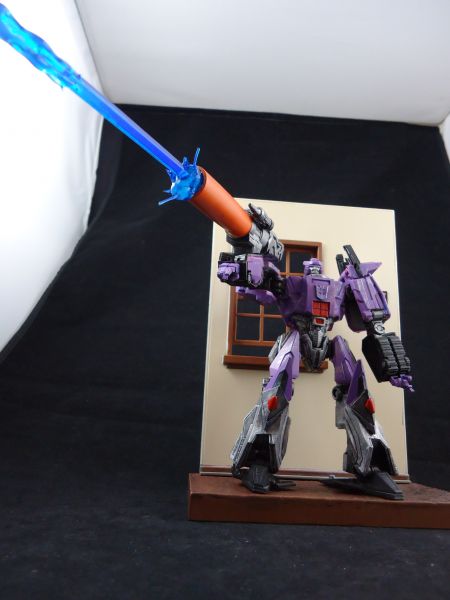 Ahh good ol' Galvatron, one of my favorite G1 baddies!

Galvatron has been fully repainted, his chest piece was modded with some additions to better look the part. the head is a cast of the Universe Galvatron and the cannon was made out of a University of Miami souvenir pen (no comments...)

He also features a removable blast attachment to blow Starscream as many times as you want.