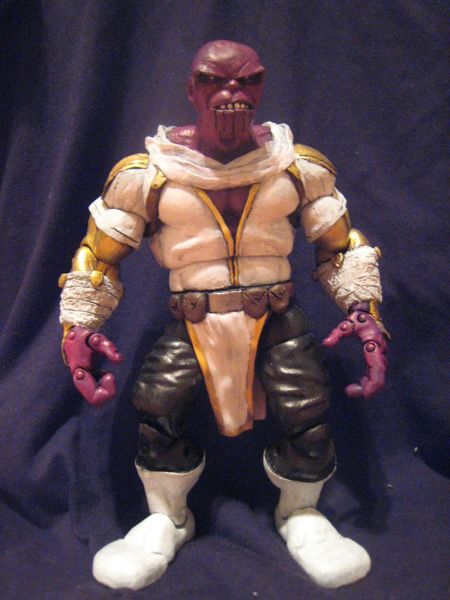 It's bee ages since i've submitted a custom, but i'm back now and here to show u another favourite custom of mine.
Here's Thanos in his Annihilation costume, another custom inspired by warrack. He's made using a galactus series hulk figure. I shaved off his hair and resculpted a majority of his face. I sculpted his scarf, shoulder pads, bandages, pouches, belt, feet, and any other necessary details. He was painted with citadel paints. I hope you guys like him I had a great time making this guy!
Constructive criticism is welcome!