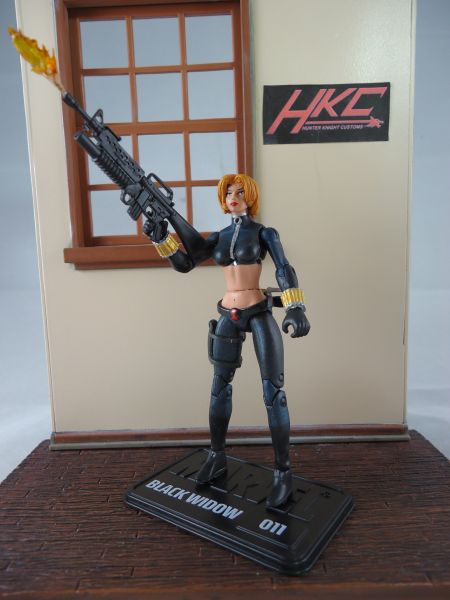 Yeah, I know that Hasbro released an official variant of yelena, but in my opinion it was the cheapest, less inspired variant of that entire wave. (they didn't even changed the face!)

On this one, I gave her traditional 2 piece uniform, a different face correct belt and "widow shooters" in correct color, a dagger sheathy on her right leg and another one in her back.
The Machine gun features a removable blast attachment. Thanks for checking her out!