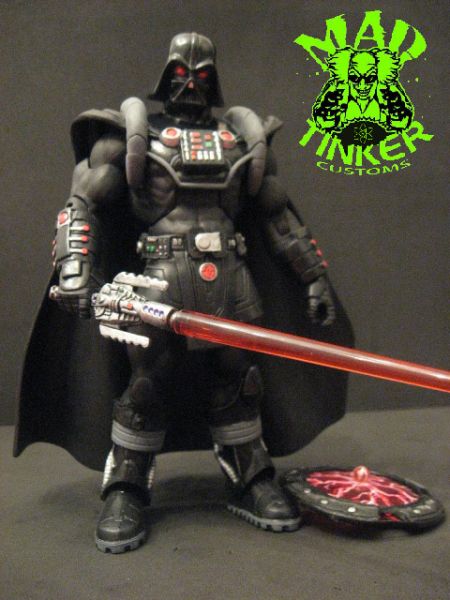 From Previous Version:
Have to give a nod to Mr. Smiley for his MOTUC Darth Vader got me to thinking about tackling one of my own.
Base is MOTUC Count Marzo, lower legs, lower arms, and "kilt" are from a DCU Lex Luthor Battle suit. Armor from count Marzo.. Head and some of the fodder used is from a battle force Star Wars Darth Vader. Light saber is from fodder and the handle of a paint brush. I wanted him to have another accessory so I made him a shield using clear plastic I colored red and then painted with electric/lightning effects. Wanted to look like all his gear was technological in nature.

This time I painted the arms black, the cape is black with high black gloss trim, I took the light-saber and took it from the lance look to a more sword like design, using a hilt from a skeleton warrior I think.

Comments and Feedback welcome.