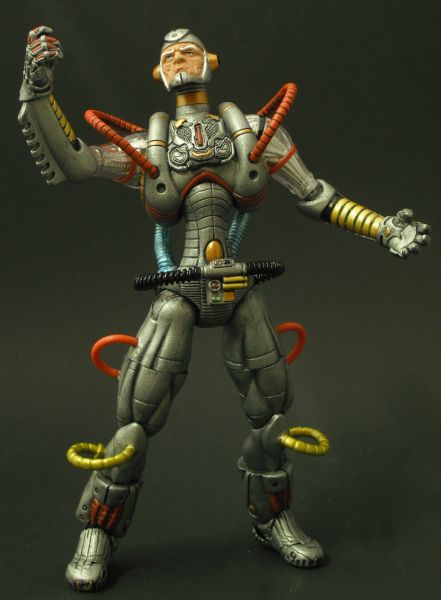 I'd been wanting to make this character for quite awhile now, and finally after 3 other figures that I'd started to get prepped to make him I just decided to use up the brainiac I had laying around for the longest time instead. I believe Boskoes used this base to do this earlier and it seems to be an appropriate base for the guy, so props to them. Pretty fun to make overall and it adds one more custom Spidey villain to the roster!

Head: Loki (Sculpted over except for the face)
Body: Brainiac
Hands: Biosuit
Mid-calves down: Biosuit (Sculpted over and added artic)
Hoses: Various
Everything else was either fodder or sculpt

Thanks for looking!