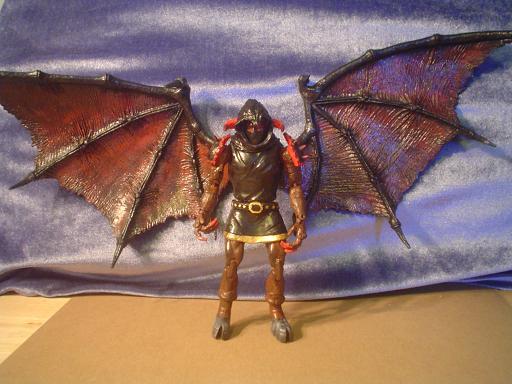 A friend of mine asked me to make a custom of one of his City of Heroes characters, a demonic Fire Blaster named Ignin.

The arms and hands are from a ML Black Panther.

The Body is a ML Angel.

The head and cowl are from a ML Moon Knight.

The feet are from an old 90s Gorgon figure, with grooves cut into them to make them more hoof-like.

The wings are from the Annihilus BaF.

The toga, spiked shoulder pads, horns and mask are sculpted.