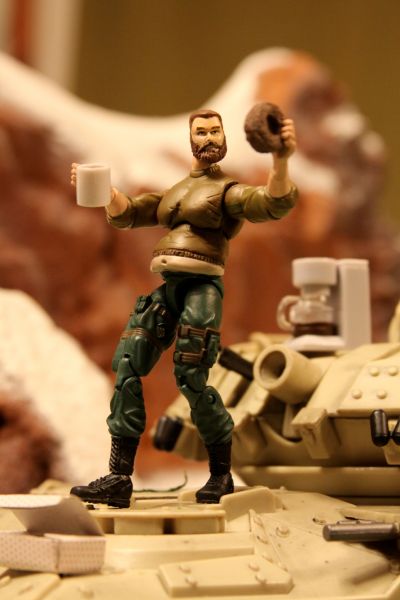 another oldie, but a goodie:

These days everybody thinks Zombies are cool. Taking your favorite character and turning em into a zombie! BORRRRRINGGG (seriously joking)I was cutting edge back int the day, taking Gi Joes and making em ....chubby! Here is my Let Himself Go Joe. Made from a 25th Grunt and duke figure, sculpted Torso, and beard. He is kinda the Jek Porkins of the GI-verse He came with a fat tummy, coffee pot, coffee cup, box of donuts and a donut!

Please use the comments section to create his file card! HUZZAH!