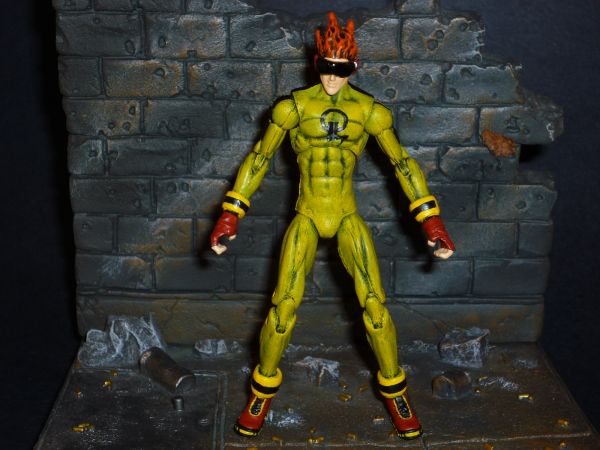 DCU Mini #20: Johnny Quick...Hey Realmer's, here is another mini for my set. I wasn't going to make this guy until recently I rewatched JLA:Crisis on 2 Earths and saw that he would be interesting to make considering I haven't seen this version done yet by anyone so I gave it a shot and here he is JOHNNY QUICK.

Head: MU Johnny Storm
Body: MU Spider-Man (red/blue)
Hands: P.O.C Storm Shadow
Feet: R.O.C Ripcord ( I can't remember which version )
Sculpted: Visor
Wrist/Ankle bands

The set is almost complete, there will be 30 figures in all so only 10 left to go and 4 are almost complete

let me know what you think ?