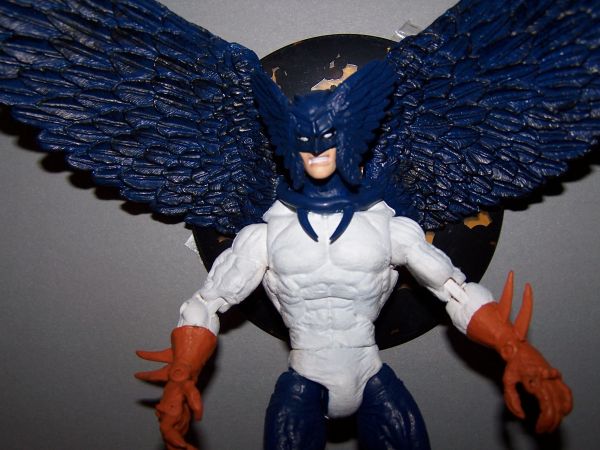 This character comes from the DEEP archives of the JLA team. He recently found some face time in the issues that came out just before the 52 universe turnover. Gotta complete the team, so...
Base is ML Sentry.
Wings are XMC BoP Angel
Hands are ML B. Panther
Head is DCD Midnighter & BD Hawkman.
Drilled holes in the back to attach wings. They can move up and down for whatever position you would like.
Sculpted the talons on his fingers.
The legs are some floss/pick devices I cut and added on.
Paint and done.
Hope you like.