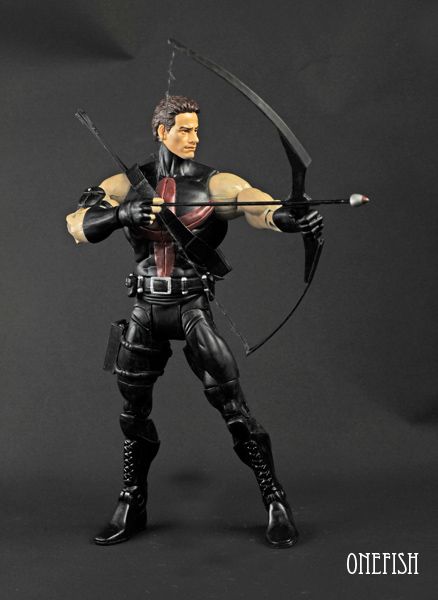 Just want a Hawkeye to completed my Avengers, so I try to made one in modern vision.
Head- ML Movie Mr. Fantastic (repainted)
Body- DCUC Batman
Pistol- ML Nick Fury
All other accessories- Handmade. Include a bow, arrows(4 kinds), a quiver, a crossbow, and a combat knife.
Hope you like it! Thank you very much.