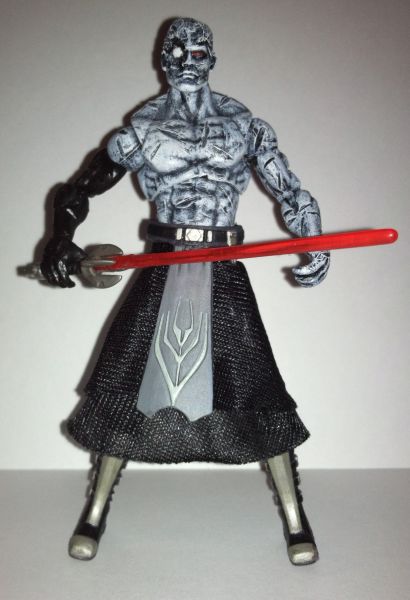 I've been wanting a Sion in my collection for a long time now so I figured I'd give it a shot. Darth Sion was a member of the Triumvirate with Darth Traya and Darth Nihlus. He is a Sith Marauder who was killed in The Great Sith Wars. Darth Sion was able to rise, a rotting corpse held together only by his anger and the Dark Side. I had a Wonderman laying around and I figured he would make a good base. I like the way he turned out. Thanks for looking and God Bless! Comments Welcome!

Torse and Upper Legs: Wonderman
Belt and Lower Legs: Savage Opress
Skirt Thingy: Darth Vader Cape
Lightsaber: I bought a Storm Shadow figure awhile back and it came with these two rods attached by a chain. I have no Idea what this weapon is suppose to be but ever since I bought it, I've been wanting to make a light saber out of it because I thought it would make one MEAN looking Hilt. I love it.