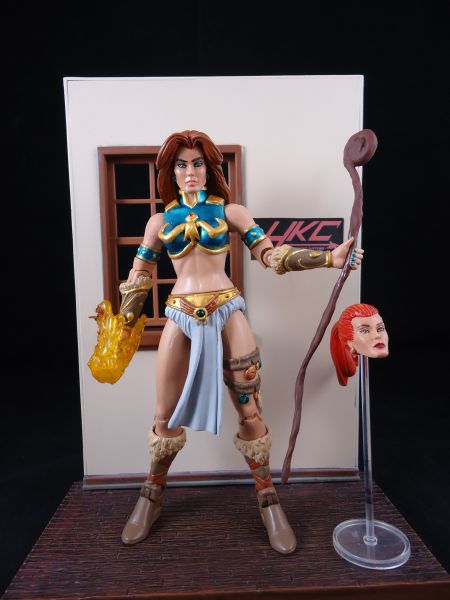 Paying homage to both the 200X cartoon and the Filmation cartoon, comes TEELA'NA before she became the Sorceress of Castle Grayskull.

she comes with 2 interchangeable heads: one in the 200x style as seen in the episode "Out of the past" and the other one as seen in the Filmation episode: "The origin of the Sorceress"

She includes a Staff, and a removable flame attachment. The figure has been carefully decoed with some additions like 2 acrylic faceted jewels on her chesplate and leg strap to make her look more appealing, but always in the "classic" style.

Thanks for checking her out guys!