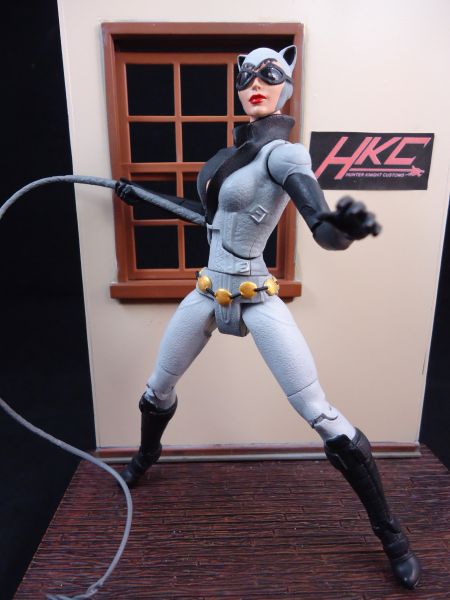 Selina Kyle comes in many shapes, sizes and styles, one of the most iconic ones was her Animated series one.
With the awesome Arkham city figures currently out there, I made a mix of styles to reminisce her iconic animated costume. I know she has an alternate animated one in the game, but it was fun to re-design it matching it with the Arkahm city one.

Catwoman is fully articulable, since the base used was the white variant from the 2 pack. The belt was hand sculpted and also includes an extra SELINA KYLE swappable head!

The bat is in real trouble now!