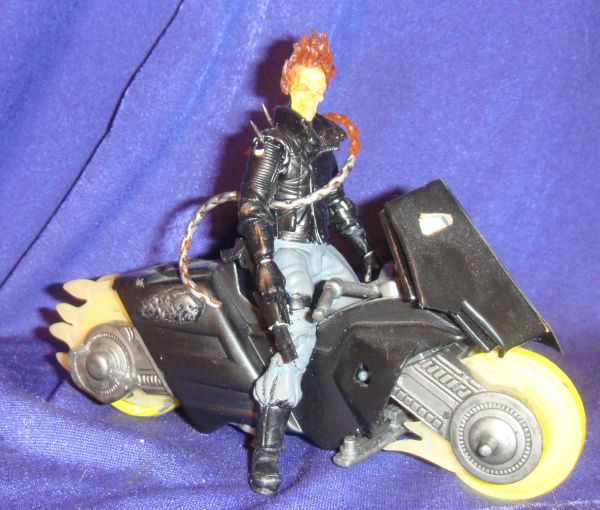 Ever a fan of the Dan Ketch GR, (I'm a little bias since he has the same first name as I do)
I was compelled to make him.
Head: MU GR
Torso & upper arms: ROC Storm Shadow. The spikes are safety pins.
Legs: 25th Dreadnok, Torch I think
Forearms: Not sure, I think Specialist Tracker. The Gun is from some GI Joe guy.
Bike: 90's GR with a new shield made with cardboard, electrical tape and love.
I know he needs some paint touch-ups, I'll eventually get around to it.

Thanks for looking!