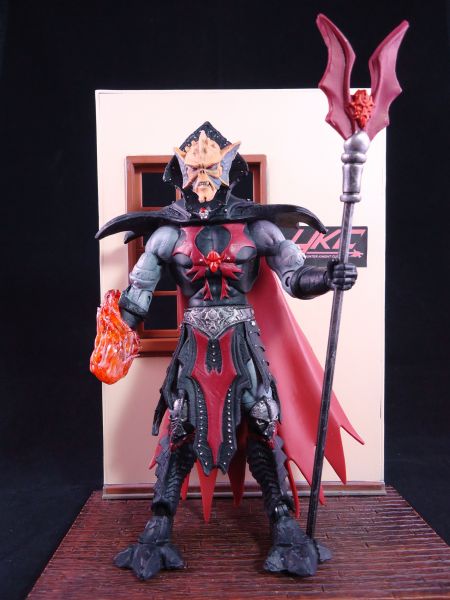 The 200X cartoon and comic gave us a cool re-design of our favorite characters, but when the toy line ended, several characters were never made in toy form,leaving us with the
Neca stactions that were not articulated.

For Hordak I made prints of most of the parts from the staction and then I transplanted them onto a fully articulated body. The result: an action figure that can be posed like most of your 200X figures! (or even more than them) I also gave him a flame
attachment that can be wielded by your Classics Hordak as well.

This is not the first time that I have tried this sort of articulation of stactions, most of you remember my articulated 200X sorceress seen in action figure tales.. That was a very difficult task but was made nonetheless!

The figure was then placed on a "classics" packaging for some cool yet odd display option!