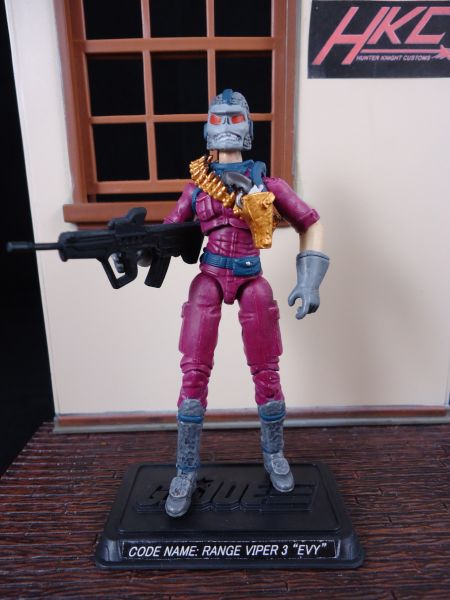 Range Viper 3 AKA "EVY"

She appeared in the Dic cartoon and was a childhood friend of G.i.joe Ambush, that turned to Cobra when Ambush left town to join the Joes.

The figure was made out of a cast of a vintage Range Viper (Best sculpt in my opinion) Coverl Girl body, and lady jaye arms with
sculpted gloves.

She includes a handy Tavor 21 Machine gun, removable colt pistol and stand with her name engraved on it.