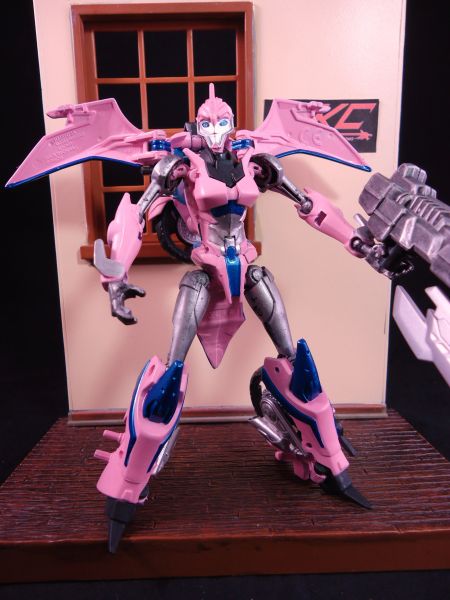 Arcee's iconic color seems to habe been changed quite a while nowadays, so in order to mix the old with the new, I re-designed the color scheme to get the best of both iterations.

As you can see, she is pink but still retains the blue in some areas that make a perfect match of styles. On top of that I gave her racing decals and also detailed the speed gauges, brake bars, exhaust pipes, etc

This prime line gives me some rad ideas....speaking of rad...you have to see my next TF custom...another crossover...