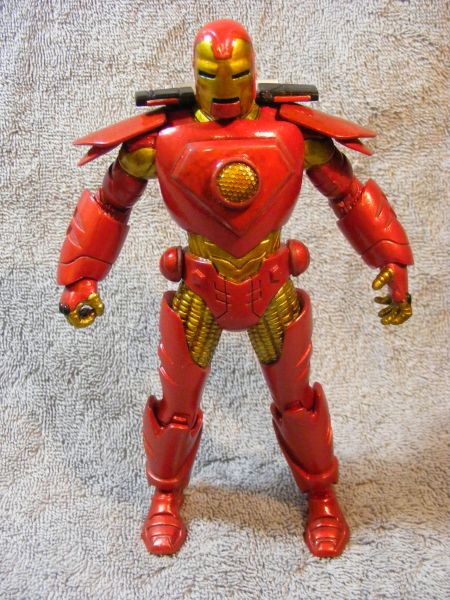 ...... I R O N M A N - armor........

Nothing real special here but I wanted to add some IM armors to my Ironman display shelf..

Original armor.....This Ironman was made from a DC Direct armored Superman body. The head is from Marvel Legends series 1 - Ironman, back pack from Deathlok and hip batteries were added from a Marvel Legends Modern Ironman fig. Painted him all silver then added coats of clear red and clear yellow.