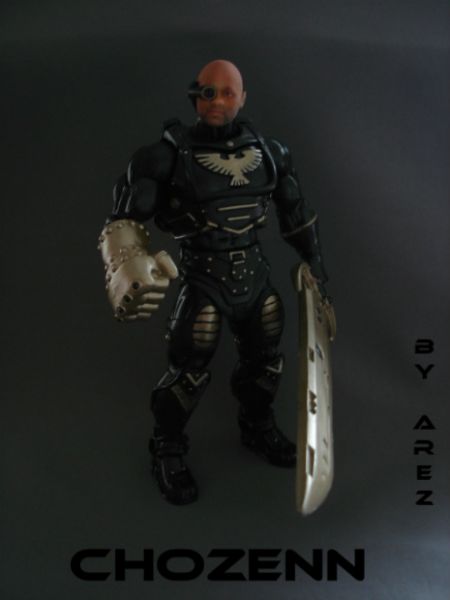 AREZ' MOTUC CHOZENN DOB 4/10/12.

-A friend created an online character and asked me to turn it into a MOTUC custom, so MOTUC CHOZENN was born. Chozenn is the new defender of Eternia.

-I was told to bastardize a MOTUC Fisto, so I did…lol!

*Full credit goes to Mike for the name and idea for this character.

RECIPE:
-MOTUC Zodak as base.
-MOTUC Fisto's right arm and big ass sword.
-MOTUC Palace Guard's chest armor.
-Head from "That's My Face"

Thanks for looking!!!

*Sorry for the crappy photos.