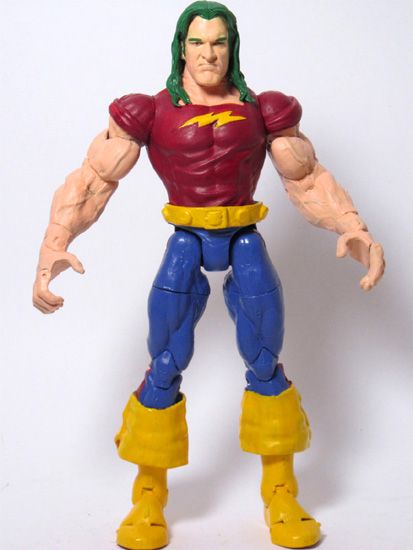 Next up is one of the best known from the Hulk comics, Doc Samson.
He's been both a friend and a foe to the Hulk, depending on the situation.

Recipe:
Head - Jakks Triple H
Body - Marvel Legends Thor
Lower Legs - Marvel Legends Colossus
Top of Boots - SOTA SF T.Hawk
Belt Buckle - Marvel Legends Captain America

I really tried to go for comic accuracy here. It's another one inspired by fastfreddie's Hulk's Greatest Hits. Thanks dude! I hope I can make more opponents again soon for my Hulk VS. line.

Thanks for checking it out and I will appreciate any comments.