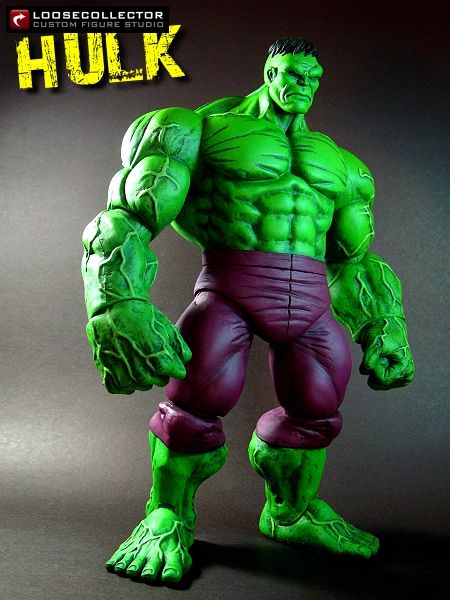 Hi guys. Here's another Green Monster :D! He started out as MS Hulk (comparison pic available), then given the following modifications:

- reshaped and resculpted crotch
- new thigh musculature
- modified pants
- original headsculpt

Usual paintjob followed. He was MS but is now intended for a ML display shelf. Dude who will be getting this wants his Hulks huge :). Hope you like him! God bless.