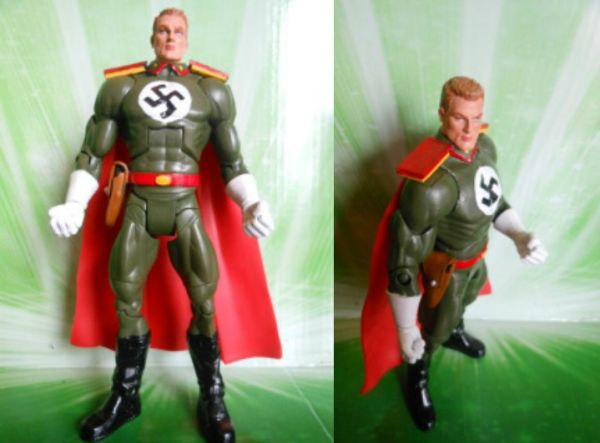 Been wanting to do this Captain Marvel villain for a while just needed to get the right head and figure out how to make the epaulettes (shoulders--learned a new word!) Decided to go with his modern look as opposed to his more classic look since I'm not a fan of the two-tone green and feel the olive drab looks more formidable and militaristic. Hope no one is offended by him or the Nazi logo, wasn't my intent. We all ned villains to despise or else what are heroes for?

Anyways, he's made from a DCUC Starman body, Dr. Mid-nite arms, boots from Guy Gardner, cape from El Dorado, and a ML Face-offs Steve Rogers head--never thought it looked too good for Captain America anyway, not very heroic nor patriotic IMO.

So here he is, hope you guys like!