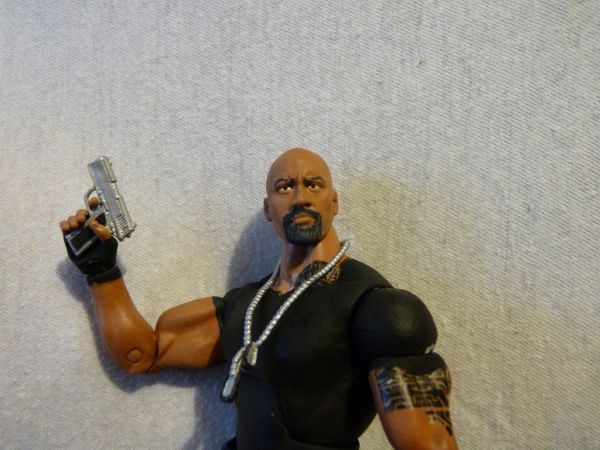 This guys old Testament ....blood, bullets, wrath of God.

Agent Luke Hobbs is the lead DSS federal agent who's job is to capture Dominic Toretto's Team.

Agent Hobbs From the Film Fast 5 in action figure form.And the first figure from good Ol' yami to be posted in a veeeeeery long time lol.

It started as a WWE elite Rock with sculpted shirt , goatee,and added belts and holster ,also I cut the finger so he can properly hold guns and finally a repaint.

Thanks for looking Comments are appreciated

~Enjoy!~

Also be on the lookout form my upcoming Dominic Toretto.