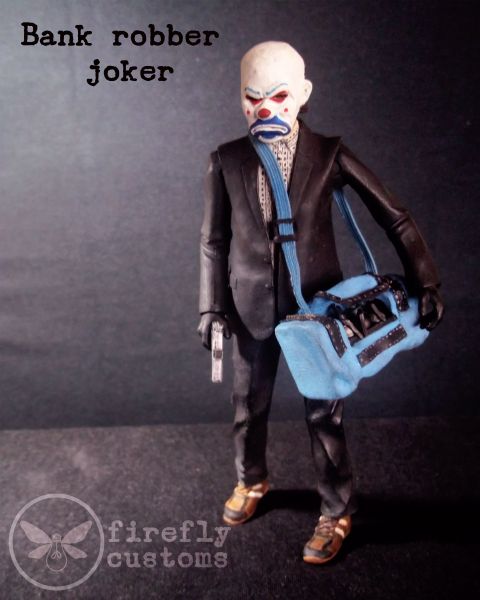 Mabuhay! been too long since my last submission, worked with some murals and our camera broke. But i.ve seen great inspiring customs!!! well, here's a bank robber joker for starters, i really don't know about the base figure but i bought a lot of it and was a great base for lots of my batman villains customs.

recipe:
sculpted the head( a little quite big ,but i thing its ok)
sculpted the shoes
hand painted the print on his shirt
and scratch built the bag using LOTR urukhai crossbow bag, the strap is from an old garter and thin rubber strips for the details.
hope you guys like it...be nice. To God be the glory!