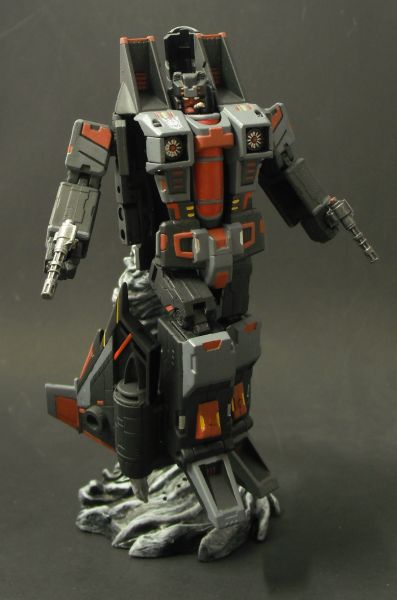 Smoke is an original character I came up with. Heres a little back story to set him up.

Quote "I'm proof that "SMOKE" is hazardous to your health."

Like most seekers Smoke was also gifted with a special power, with his being the ablity to become intangible in a smoke like form. Smoke can hold this form for a limited amount of time and if any other transformer is directly exposed to this form it can cause fuel pumping systems to clog and become inactive.
Smokes battle is not with the Autobots alone but sometimes with his fellow Decepticons as most of them find cy-gar addiction aggravating, leaving Smoke alone to complete missions, but this suits him fine.