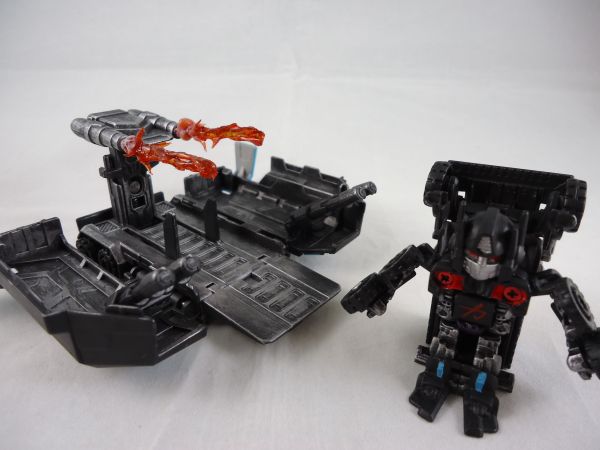 Ok so is not mt traditional line of work, but you can't deny that the figures look interesting enough to at least try a custom hehe.

Nemesis Prime was made out of Bot Shots Optimus Prime. His power levels are described by Japanese Kanji (since most Nemesis Prime figures are Japanese exclusives right?) which read: "Chikara"=Power "Shin"=Dead and "Ten"= Heaven.

All the launching mechanisms work perfectly and I also gave him 2 removable blast attachments that can go on either mode.

Thanks for checking it out!