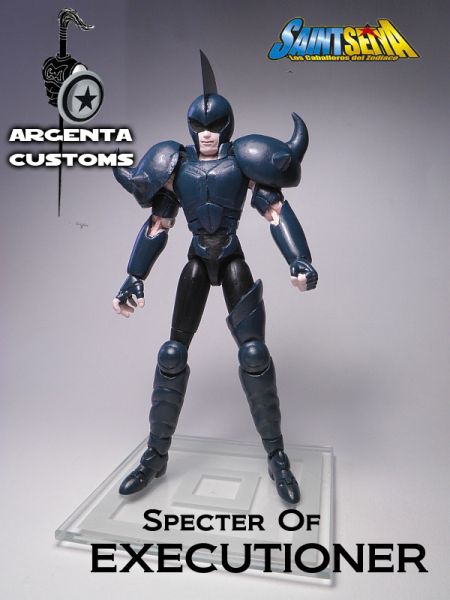 Here it is the Specter of the Executioner, one of Hades henchmans, that appears in the anime and manga series of "Saint Seiya Lost Canvas". In the anime he doesn't carry his weapon, it is taken from the manga.

Made over a Dragon Shiryu with Shun Hades feet. All the armour made with Magic Sculp (one shoulder pad casted in resin).

In the third pic you can see all the sculpting work.