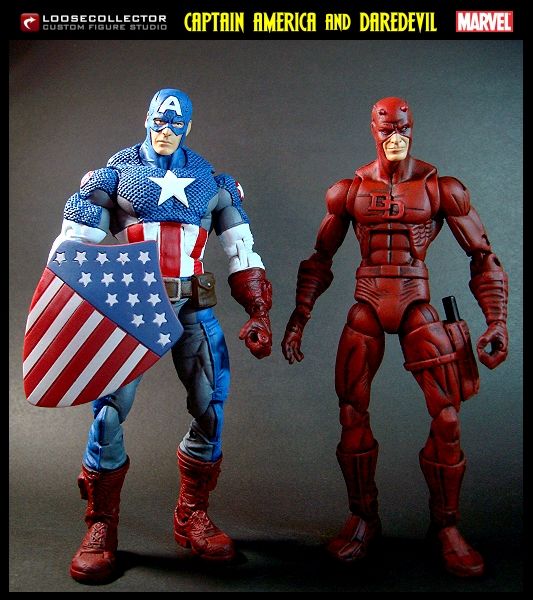 Posting these two together as I only have this sole picture of them. Finished them in the same batch as my latest Taskmaster, who's pics got corrupted as well. Bummer :(. Here's the recipe for each...

Cap - Ultimate Cap base, Batman belt, Ronin head
DD - Boxset head, Genis body, Reed gloves and boots

Sculpted some details (mask, logo etc.) and wrapped them up with the usual paintjob. Hope you like them guys! God bless.