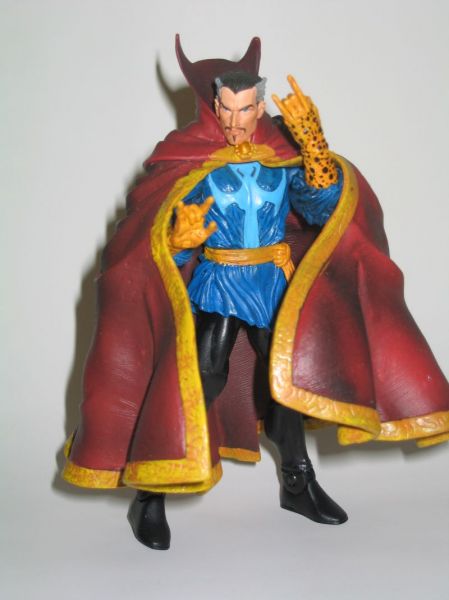 This was a fun learning experience. First off I didn't like how short the Marvel Legends Doctor Strange was, so I had make him taller. For his new waist and legs I used parts from a DCUC wave 7 Blue Beetle. To make them fit under Dr. Strange's shirt I had to use my dremel tool to grind down the DCUC waist. I also dremeled down the inside of his biceps to make his arms sit more flush against his torso.

Recipe:
Head, arms, torso, and cape ML Series 9 Doctor Strange,
Waist, legs, and feet DCUC wave 7 Blue Beetle.
I had to dremeled down/mod the DCUC waist to fit under his shirt.