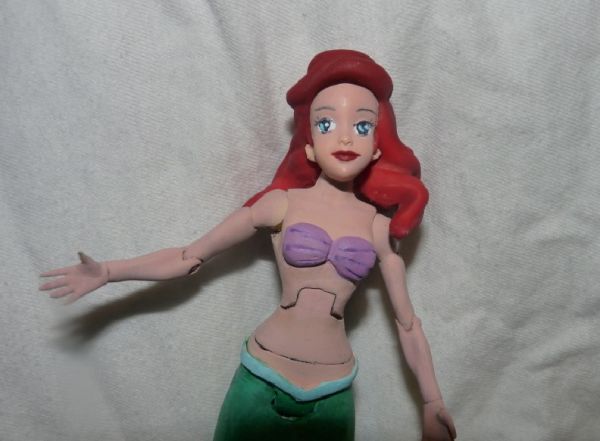 I wanna be where the figures are
I wanna see, wanna see them dancin'
Walking around With those - what do you call 'em?
Oh - feet PEG HOLES!

Being a pin, you don't get too far
P.O.A. IS required for jumping, dancing
Strolling along down a - what's that word again?
a Diorama Street

I made this custom Ariel Figure out of a Disneyland Ariel pins head ,A cheetah body and a GI JOE arm with a supergirl cape for the bottom for the tail! I feel if I say too much Ill give myself away so hope you enjoy it thanks for looking!