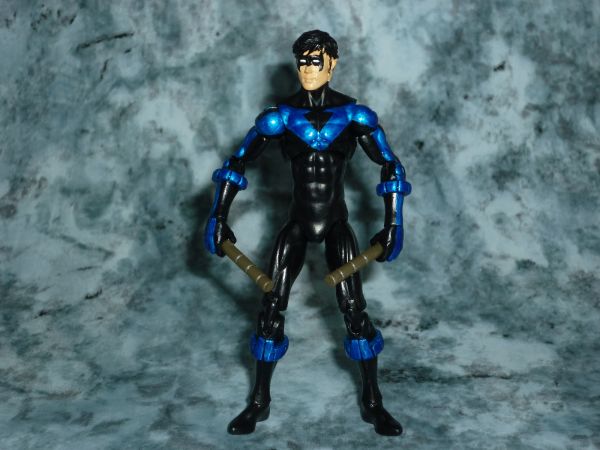 DCU Mini #21: NIGHTWING
What up Realminator's, today I bring you Nightwing the next member in my 30 figure set, I decided to make him after watching Batman:Under the RedHood, my only problem with the movie is that he doesn't fight the RedHood other than that great movie.

Recipe:
Head: Storm Shadow (R.O.C/Paris Pursuit)
Body: MU Spider-Man (Black suit)
Hands: MU Bullseye (2pack)
the rest is sculpted and fodder

Thank you everyone for all your comments on my work and I hope you like this as well

Keep an eye out for #22 coming soon!!