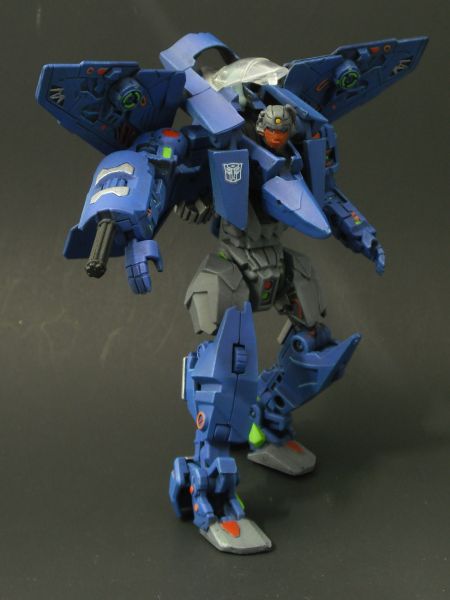 Dog was made from 3 TFs: Movie Dreadwing, RoTF Breakaway, and the little Omnibot jet. Resculpted the head and the feet. Reworked the wings to go backwards. After a huge overhall on the cockpit insides the new head fits and can be popped up like it was supposed to on the original toy. Also used a busted tail fin on Breakaway to make the single fin on DF here.

One paint job later we get Dogfight.

One more thing to note is the paint scheme is a mix of the G1 toy, Dreamwave and Marvel art. Used lots of pic of him as reference and in the end mixed matched and just painted it to what I thought looked cool.