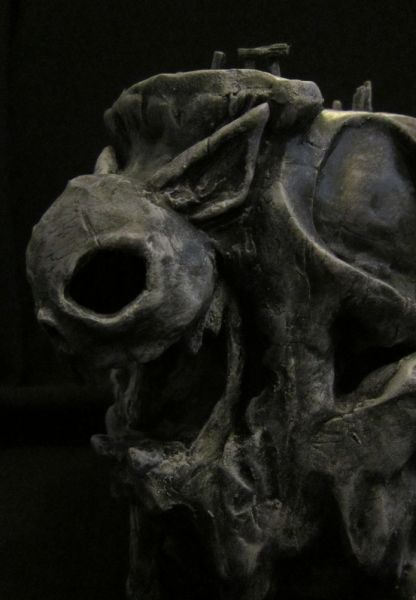 This is my Mount Anguish enviroment from the classic ThunderCats episode "The Doomgaze".

Only a fraction of Mount Anguish is shown in the cartoon so I had to design a lot myself. The Stonehenge-type monument was a little tricky, but it all worked out in the end.

Sculpted from scratch and painted with Revell model paints.