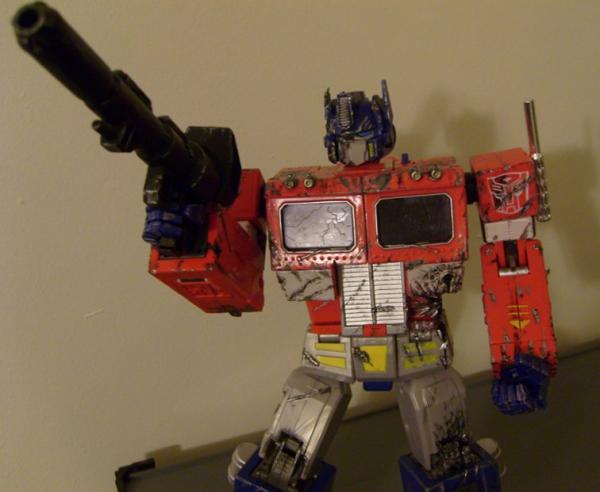 The most classic and best action figure made of Autobot leader Optimus Prime outside the Master Piece (MP-01)series brought to life in all his early '80s Generation One glory - all banged up !
Upgrades include extra long smoke stacks custom made in Japan and a painted/weathered gun.
Figure is made mostly of plastic but does have metal legs and chest so getting the damage to flow from one to the other was a bit of a challenge.
I also added some similar damage, lower left side, he sustained in the 1986 Transformers Movie, it ended up being a fatal wound.