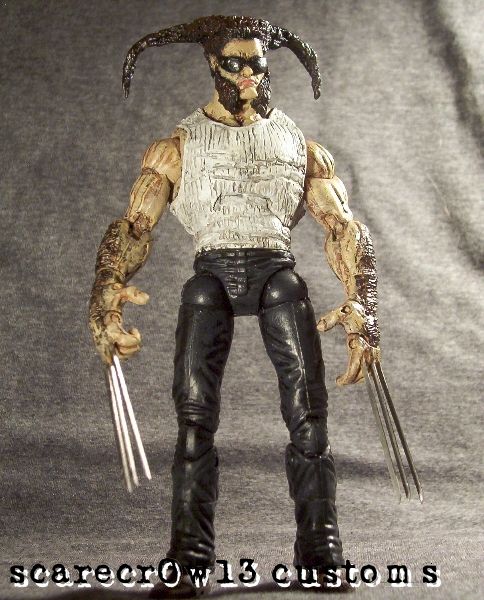 this is my favorite look for logan and its from one of my favorite comics, havok & wolverine: meltdown, a four part prestige format book miniseries from the late eighties. i love the crazy hair and the popeye-esque forarms. great story and some beautiful watercolored art in that book.

hes a legendary riders logan from the waist down and biceps, sentry torso (lined shirt in bead cord then sculpted in shirt), frankensteins monster forearms and hands (added metal claws and sculpted arm hair), wonderman head (with sculpted hair, sideburns and sunglasses), then total repaint.

comments, as always, are greatly appreciated.