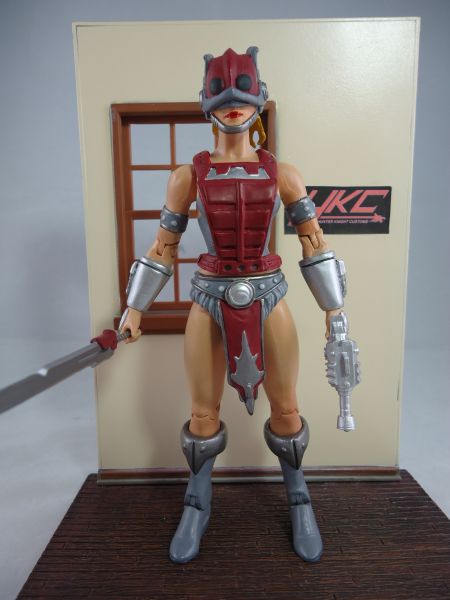 Zeehlara is the cosmic enforcer of Etheria chosen and trained by Zodak himself, She is a bit impulsive and sometimes cannot be controlled mostly cause of her young age. Her destiny however has yet to be determined. She is another character that will be making her appearance in action figure tales.
The figure's helmet was sculpted from a modded cast of a 200X Zodak figure, then sculpted into a female head. I added some hair on her back to better distinguish her from the guys as the helmet alone looks too male-ish.
Since it's a character created by me, has a brand new bio shown in her video, giving you an insight of who she is.