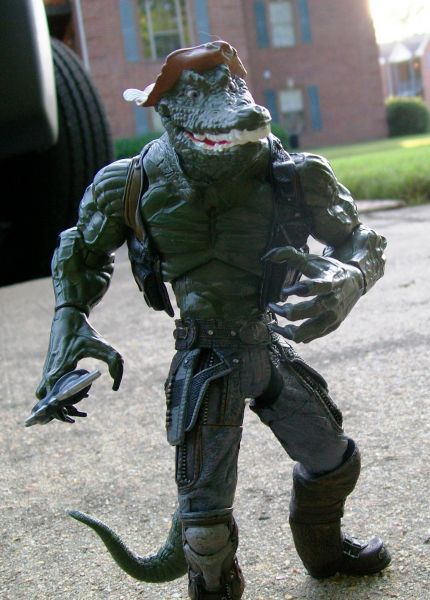 I liked the look of the original animated TMNT Leatherhead, but I preferred the Leatherhead from the Archie Comics TMNT Adventures (looked like the old cartoon, but was actually a heroic character and one of the members of the Mutanimals).

Anyways, I'm keeping this brief until after the contest...

So, the lower half belongs to Bulletstorm, the upper half Venom (the Mac Gargan version), the head vintage Leatherhead, add some paint, Apoxie and a vest and there's Leatherhead.