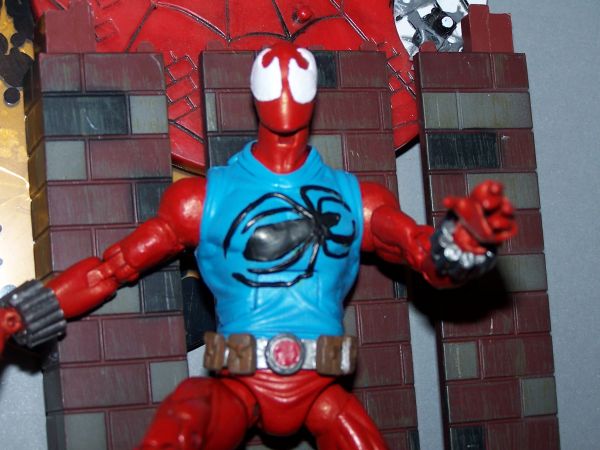 Everyone wants a Scarlet Spider-Man. Why not. So this one comes from a ML Green Goblin torso, and a SM Origins Iron SM arms, legs, and head.
Sculpted eyes and rounded off the bottom portion of his chin.
Sculpted logo.
Web shooters came from a spear handle cut into equal pieces and attached with green stuff and glue.
Belt is a taskmaster belt.
Ankle pouches straps are sculpted and the pouches are from the taskmaster belt.
I added 2 earth magnets on each foot for sticking purposes.
I really enjoyed all the previous Scarlet Spider-men that other creators have done previously on the realm. Each was an inspiration for this one.
Hope you like.