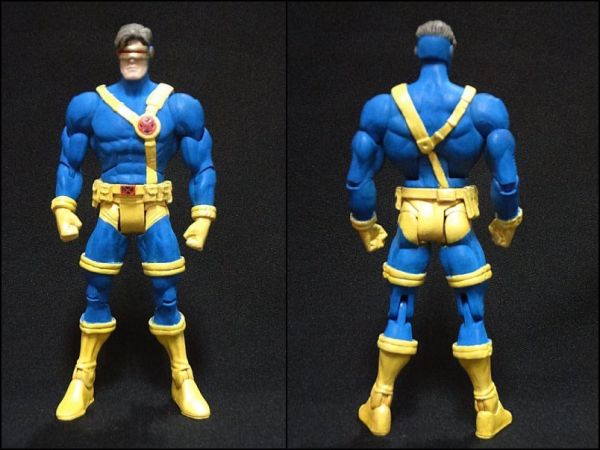 Jim Lee's Cyclops with interchangeable torso (with and without jacket).
The bases were a Superman DCUC and Mr. terrifc DCUC.
Sculpted details with epoxy.
Painting with matte vinylic paints and acrylic gold paint.
To make the exchange of torsos, I adapted a bolt in place of pins in the waist, so it's just unscrewing and screwing the torso, when you want to change.