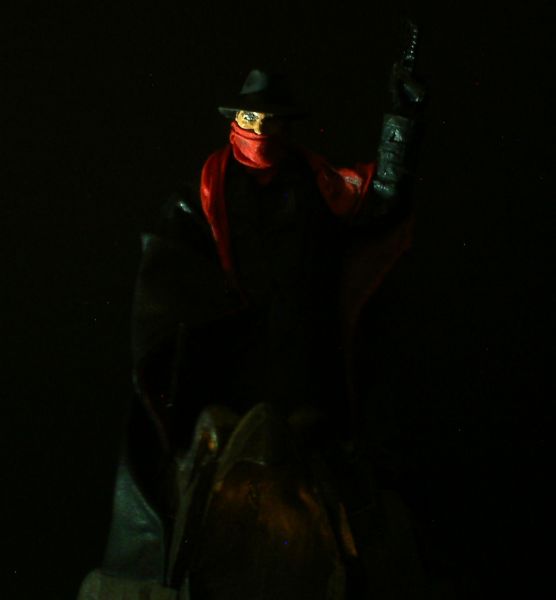 My bro has always been a big Shadow fan & loves the Pulp era. Today he brought me a Spirit figure (also Pulp era) & asked me to turn him into The Shadow.
This was actually an easier one to do...as the black Fadora hat, suit shirt, Trench coat & gloves were already there. I repainted the face & made the wide eyes narrowed & more sinister looking, then added the sinister eyebrows.
Next I glued actual Red Silk scarf across hid face. Then glued on a black pleather cloak & added a red scarf upper trim to that.
Then I just added the guns & the stand...& adjusted the head so that the hat brim would shadow the eyes. It was pretty easy, But I Love how he turned out. Any thoughts?