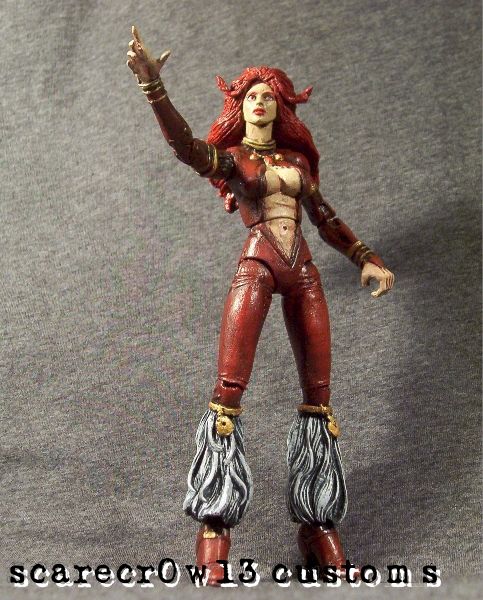 first off, i have to give props to boskoes and raybot for their spiral based satana customs. seeing those two figures made me want one of my own.

i took the spiral figure, cut out the extra arms and he hunchback they left and resculpted the back. i swapped out the feet with the swappable heeled shoes from the sdcc she hulk. i based the hair from the bowen mini bust, sculpted torso, tops of hands and details on top of fur leggings.

thanks for looking and as always comments are greatly appreciated.