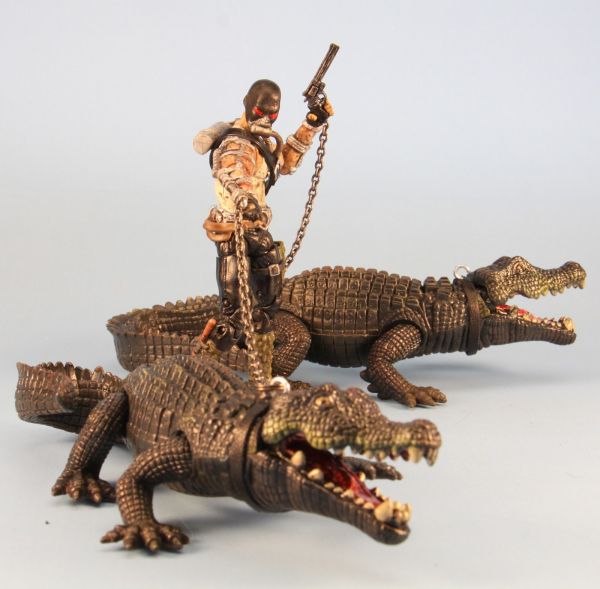 Since Hasbro is holding off on the rest of the Retaliation figures, I thought I would make some of my own versions of some of my favorite cobra baddies, in Retaliation/Movie Form!

This Croc Master comes with 2 (TWO!) Massive Crocs, and he features a Croc Handling Harness, so they don't rip his arms off!

I give you Croc Master:

Head: 25th Croc Master
Torso: Wolverine Origins Logan
Arms: Vanko from Iron Man
Upper Legs: Wolverine Origins Logan
Lower Legs: 25th Croc Master
Chest Belt with Buckle: 25th Firefly
Waist Belt and Holster: 25th Croc Master
Crocs: Dont know...various crocs with new paintjob.