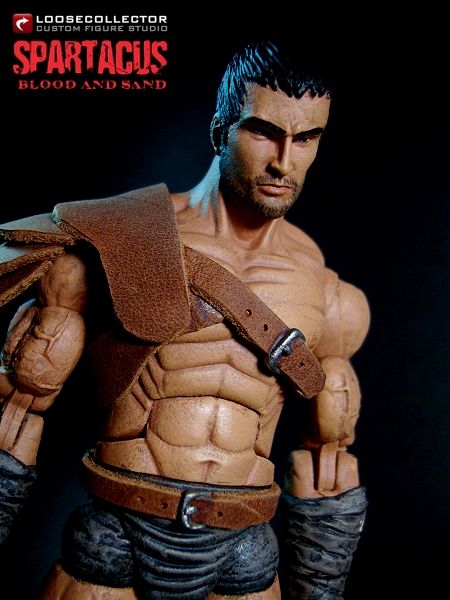 For the second figure of the day we have... Spartacus! Made this for a fellow-realmer who like myself, is a big fan of Andy (man I miss that dude on TV) :(.

Sparatcus as made from the following parts:

TNA Body
DCUC hands
Wolvie arms
Modified Longshot head

The bandages are sculpted-on. He also sports real leather gear and a real wooden shield that fasten via leather straps. We also gave him his trademark short sword to complete the "look". Hope you like him guys. God bless.