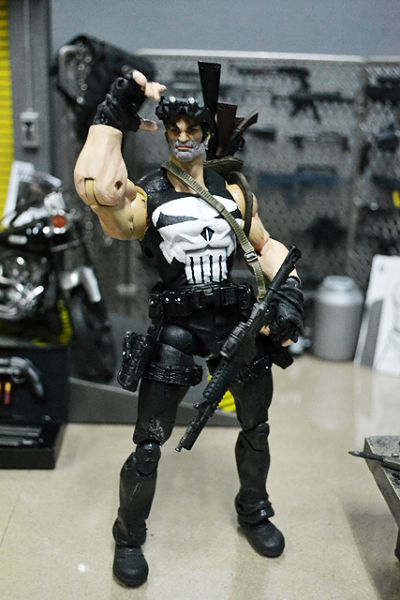 Modern Punisher based on Bowen.

Recipe:
Head - XMC Wolverine
Body, Arms, Crotch - Sota Guile
Hands - Bishop
Legs - FO Sabretooth
Knees to Feet - XMC Wolverine (black civilian suit)
Removable Belt and Gun Holsters - Mcfarlane Military
Weapons - Mcfarlane Action Figures

I used Model Color paint and finished it with Dull Lacquer Spray Paint.
Thanks to Getsa for helping me with this project.