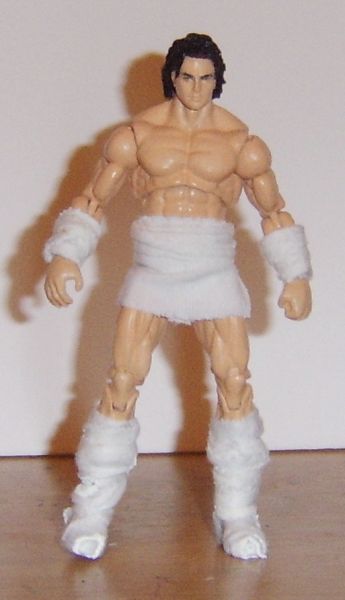 Another favorite Avenger of mine is Gilgamesh, but he wasnt in Volume 1 of the Avengers comics for very long, which was a shame.

Head - Star Wars Vintage Collection Anakin Skywalker/Darth Vader
Body - MU Piledriver
I used white cloth to make his bandaged wrists, waist and feet. Also his tunic is from the same cloth.

Thanks for looking and comments are welcome.