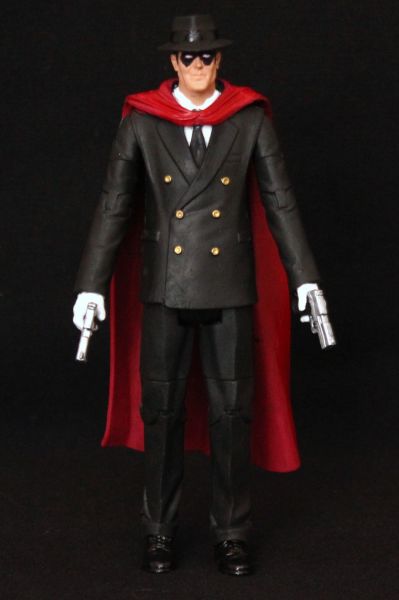 For my first WWII figure after my long run of Angels, I decided to do Mr. E.
Mr. E is also know for being part of the team the Twelve.
For this figure, I started with DCUC Sandman.
I swapped out faces with the suited version of the Riddler.
Then I repainted the whole thing.
The guns came from fodder.
Hope you like it.

Thanks for looking and God bless!