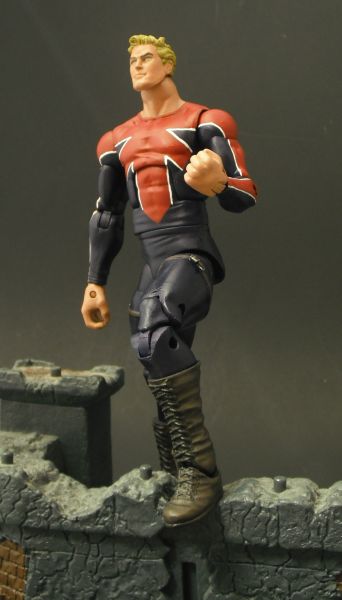 Since I knew I was making Union Jack, I decided to make another Captain Britain as well. Here he is in his more recent attire. Pretty cut and dry really.

Head: DCUC Aquaman
Base: MVP (reworked neck area, filled in some areas with sculpt on legs)
Hands: Pillman
Boots: British Bulldog
Sword: Wraal

Then the usual routine for prep and a totally new paint job. The union jack symbol on him was far easier than the first one I made and especially Union Jack I just did.

As always Thanks for Looking!