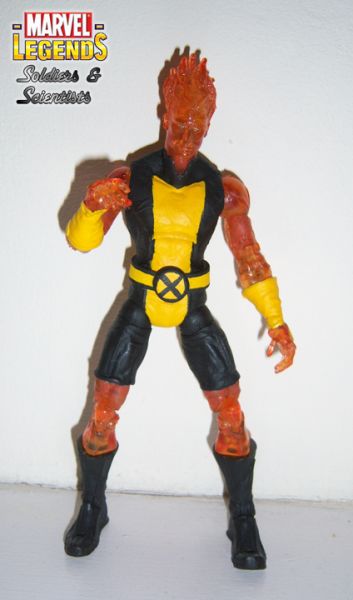 I'm slowly adding to my New X-Men team. I have quite a few planned, but Match was easiest so I put him together first. He's another often used recipe: movie Human Torch.

I sculpted over the holes left from the flames and sculpted his shorts and gauntlets. Match never wore this outfit officially in the comics, but he is seen a few times in the background wearing something similar, but with long pants. The belt is a piece of foam and the logo is just sculpted.
And yes, Match does light up.