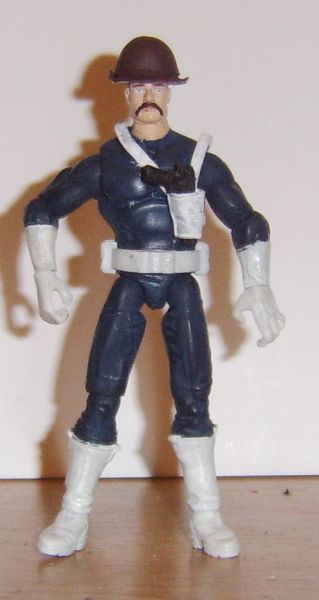 I just had to make a MU Dum Dum custom. I was going to try and get another Shield Agent, but now i realise that the Shield Agent body would just not have worked, it is way too short. Dum Dum needs to be big in my opinion. The hat is abit large, but its my first attempt.

Head - Elite Force figure
Body - first MU Punisher
Hat - Movie Cap's helmetglued on top of Gi Joe Roc Pit Commando's hat

Thanks for looking and comments are welcome.